One day we sailed out with a "Junk" to see all the amazingly beautiful islands in Phang Nga Bay east of Phuket.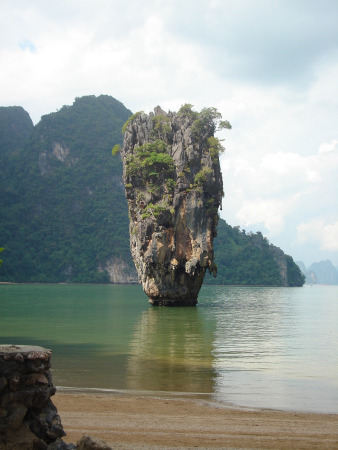 James Bond island.
These islands consists of old and fossilated coral limestone, and thats why the waves have eroded them 2m up.
Some of the biggest are downright hollow in the middle like a doughnut.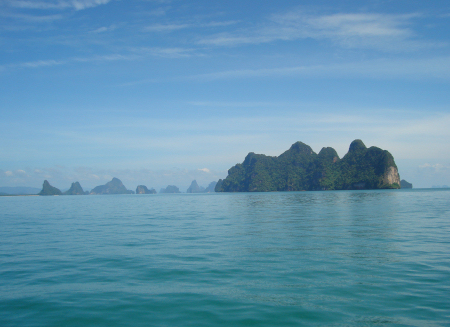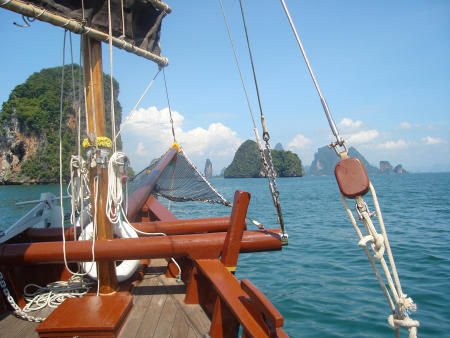 The islands and the ship.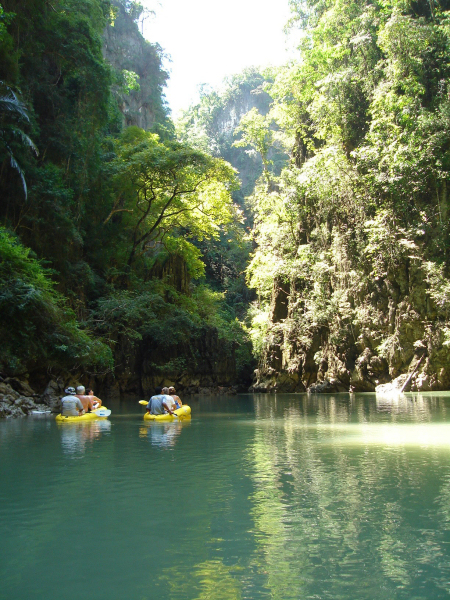 Another day with Seacanoe we visited some of these islands to see the interior.
The size of the entrance to these secluded worlds are very different. In one island the entrance is just a little opening over the waterline, so small that the guide had to let some air out of the canoe, before it was possible to enter.
In the next island the entrance was lofty enough to house bats.
But well inside - Fantastic!
An indescribably, almost celestial atmosphere of silence and beauty.

It is strongly recommendable!