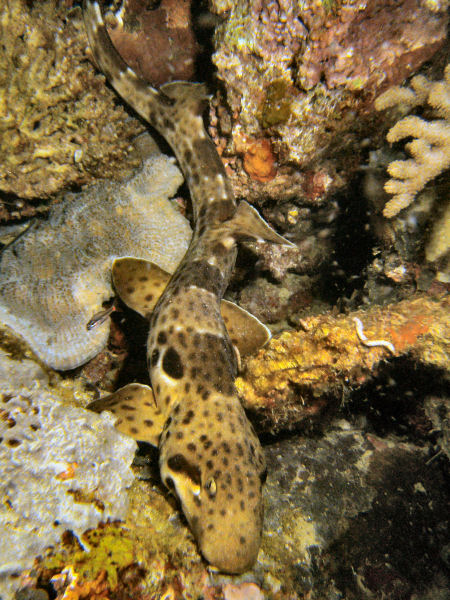 Raja Epaulette Shark. Hemiscyllium freicineti.

The sharks.
I did'nt see any big sharks, but there were many Wobbegongs
- it's also one of the shark species.
Normally it's lying in a cave waiting for a fish coming by - then it jumps up and can swallow a rather large prey.
Twice I saw one out swimming in the open, but my new fucking Sealife camera let me down again - well another time (:o(
There are several species of Bamboo Sharks, this one is local called Raja Epaulette Shark, it stayed totally calm under the photographic seance.
If you want to see supervideos of schooling superbig sharks, then go to my trips to Cuba, Africa or Sharkschool in Egypt.
Here I can only offer you a short statement from a...Whitetip