To live on Mabul on the hotel with the name "Sipadan Water Village", is to experience the most relaxing feeling of luxury. A lot of smiling and friendly people takes care of everything in hotel, restaurant and divecenter. Their policy is: Divers are here to dive and enjoy, we take care of the tedious things.
The divecenter is so well managed, that you leave your divegear in the boat and when you arrive for the next dive, your divegear is on the boat you booked - rinsed, checked, filled and ready to put on. To the right you can see the very fast RIB's that takes us to the divesites very quickly.
---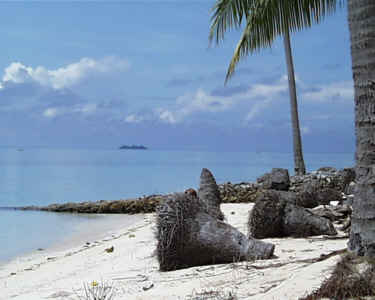 It's Sipadan in the horizon.
---
The whole village complex is just as well managed, and as you can see, consists of many huts connected with footbridges. Underneath you can follow the marinelife - idyllic, romantic, nerve soothing and without radio or TV.
The food is asian and very very delicious.
---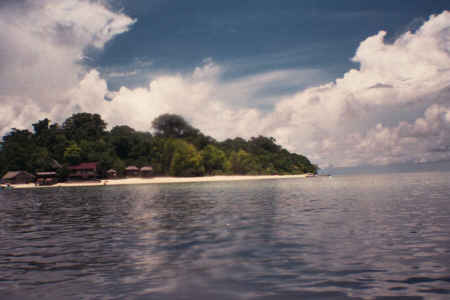 Because of regulations to preserve Sipadan, this is the closest we were allowed to come as non-residents. This is Barracuda Point.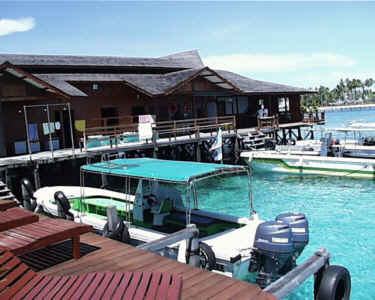 ---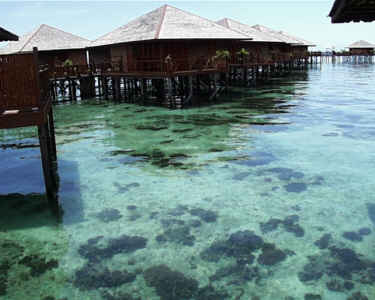 ---